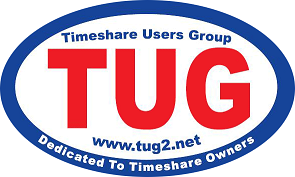 TUG Secure Online Payment System
The contact details and Email address you provide with your payment on the next pages will be used to to link up with your new or existing membership!

Please choose the option you wish to purchase below to continue.
---
TUG 3 Year Membership Renewal     
$30.00
Get an extra year FREE!
Your $30 renewal payment extends your membership 3 full years and includes:
Access to owner Ratings and Reviews of thousands of resorts all over the world

Access to our online forums where you can interact with tens of thousands of other timeshare owners just like you

Access to the TUG marketplace where hundreds of Timeshares are sold or rented each month all by owners!

free direct exchanges with all other TUG members!


Renewal Bonus: Renew now and get 75 free ads in our TUG marketplace (More than $200 value!!!)
TUG Expert Personal Assistance                  
$49.00
While TUG provides a wealth of information on our forums and in our advice articles, we regularly get requests for personal or detailed assistance selling or renting a Timeshare!

With the purchase of this product an owner will receive:
A full 1 year TUG membership (details above)
Personal assistance or advice on any Timeshare related topic via phone or email (whichever you prefer) from a TUG staffer.
Help or Guidance on using any TUG feature or page (marketplace/forums/etc)
Detailed answers for any Timeshare resale/rental questions you may have
A great choice for any new or returning TUG member who wishes to get up to speed on everything TUG has to offer or how to best use the site and its features to find the info you are looking for!
---
If you have any problems using these real-time order forms or need additional help placing your orders, you can contact us between noon and 4pm est weekdays toll free at 800-243-1921 ( US only ) and 904-298-3185 or e-mail to tug@tug2.net
Powered by ShopSite Shopping Cart Software
Copyright Timeshare Users Group
tug@tug2.net (904) 298-3185